Custom motor trimming – check out this soft top
The Douglas auto upholstery & motor trimming team have been lucky enough to have done work on this customer's Sunbeam for a few years now, and each time he brings us a new challenge.
Put the top down, baby!
This clever guy came to us and said he planned to make the framework for the convertible top himself, and could we help with making a completely custom sports top from scratch, with nothing more than a couple of photos and a bit of collaboration and imagination?
Not one to turn down a challenge, here's how we got this to completion in a few "simple" steps:
Working closely with the customer as he designed and built the framework, once we had the car in our shop we were able to draw up a pattern, and got the owner to check he was happy with the look and that it would work once it was folded down (a bit of nail-biting went on!)
We then set about covering the framework in sports topping to match the motor trimming work we had previously done on the car's interior upholstery
Next step was to fabricate the inner hood lining
Then, using the pattern we first made, we fabricated the outer skin and fitted it. Like a glove, no less!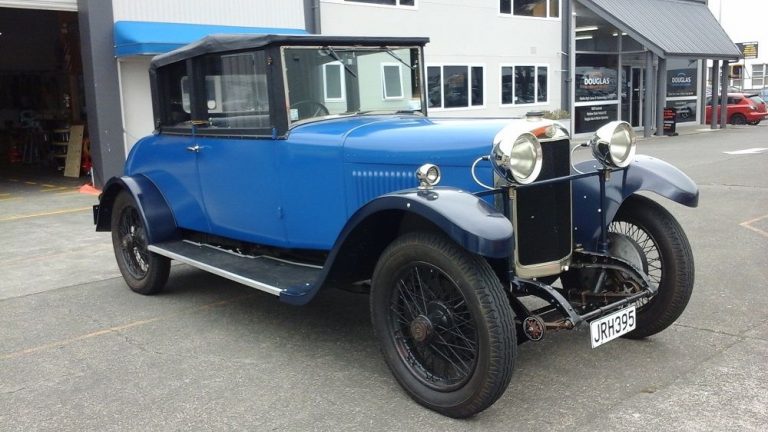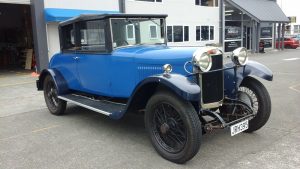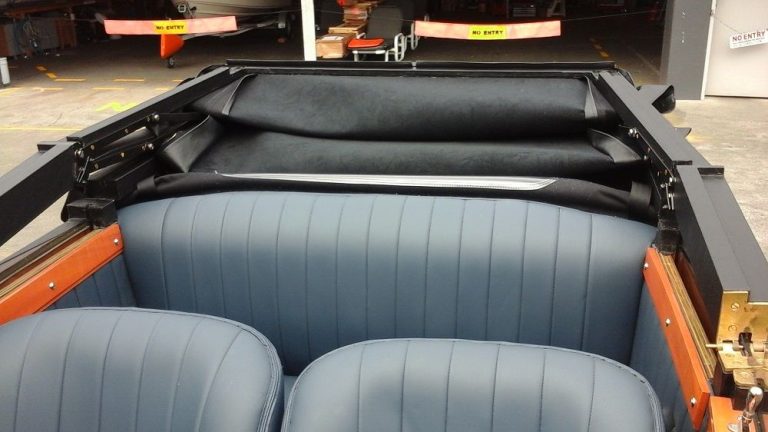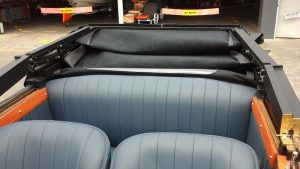 The final reaction from the customer was amazing. His initial reaction was stunned silence (we all held our breath), then he went on to explain that he'd had a vision for what he imagined it would look like, and as he knew the challenges we faced just as he had when he'd built the frame, we had exceeded his expectations as to how good it looked.
Fair to say we were pretty happy with that! What a cool job we have sometimes as motor trimmers – we are privileged to be asked to work on classic cars like this, and treat our customer's baby like our own.
If you have a challenge for us, get in touch – we'd love to hear about your plans and requirements.
You can also take a look at the custom work we do every day on cars, boats, aeroplanes, caravans, horse-floats – you name it!
https://www.douglasinnovation.nz/wp-content/uploads/2018/03/Web-20171018_141759-compressor.jpg
562
1000
Jodi Baxter
https://www.douglasinnovation.nz/wp-content/uploads/Douglas-logo-340.png
Jodi Baxter
2018-03-26 10:58:03
2022-01-27 10:31:34
Custom motor trimming – check out this soft top